Professionally Built Tennis Courts by Welch Sport Surfaces
Welch Tennis Courts, Inc. is known in the tennis court construction industry as the World's Largest Builder of fast drying tennis courts. 
Learn More
Contact Us
Welch Tennis has been the largest builder of tennis and multi-sport facilities for over 45 years. Welch Sport Surfaces provides full service design assistance, construction, resurfacing, equipment & supplies. In addition to tennis, we also provide bocce ball, pickleball, basketball, lighting and fencing, whether on clay court or hard court surface. We are sub-irrigation builders of HydroGrid and HydroCourt on clay courts, and distributor of DecoTurf systems on hard courts.
By utilizing the latest technology and developing innovative construction techniques, Welch Tennis achieves the highest quality tennis court installations available today. These capabilities are backed by our extensive experience in building thousands of tennis courts over the past 45 years and Welch Tennis' ongoing customer service.
Welch Sport Surfaces is a Full Service Provider of
All Your Clay & Hard Court Needs
Construction
We provide full service design assistance and construction, for both clay court and hard court surfaces.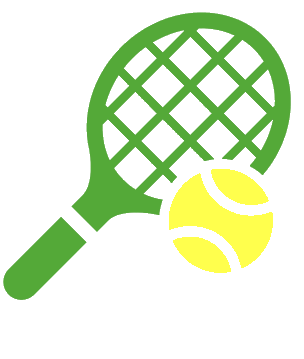 Accessories & Supplies
Our store is a one-stop shop for all your accessory and supply needs, with same-day shipping on most items.
Resurfacing & Repair
We provide court repair and refurbishment for maximum safety and enjoyment.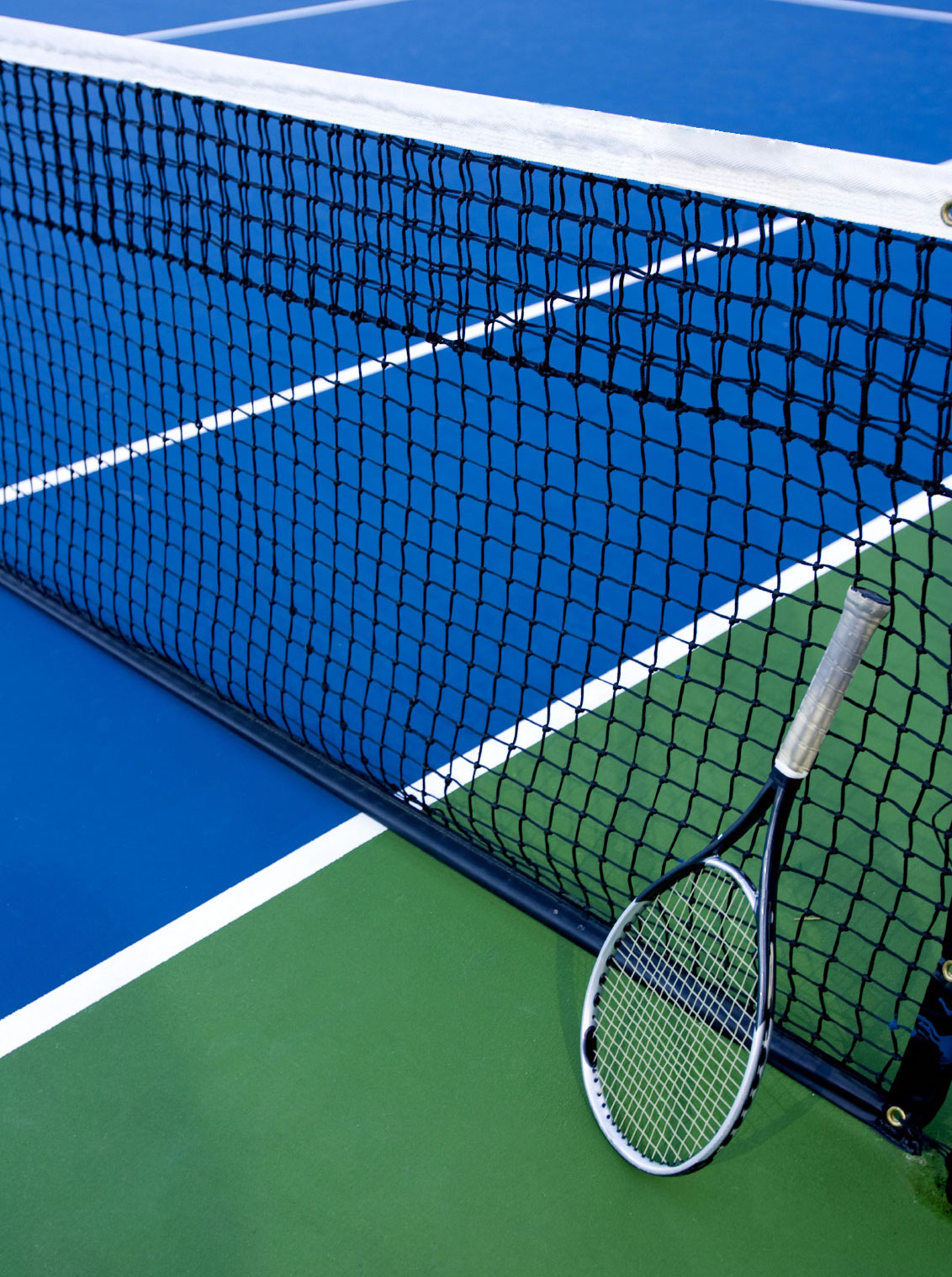 Best Quality Construction and Products
Not only does Welch Tennis provide tennis court construction, court repair and refurbishment, but all of your tennis court equipment needs. Welch Tennis has spent years building relationships with manufacturers and supplies to be able to provide the best quality products with the best available prices to our customers.
Welch Tennis has thousands of items in stock and ready to ship worldwide. Same day shipping is available on nearly all of our items. Call to speak with one of our friendly staff members about any of your tennis court needs!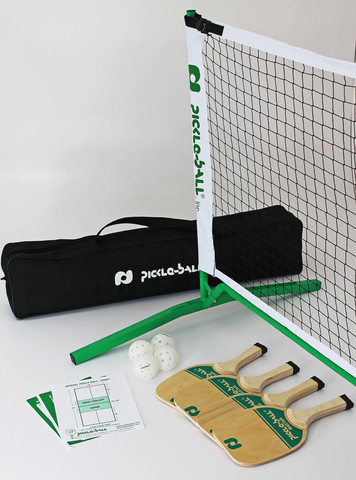 Wanted you to know that your courts are performing beautifully, as always. The amount of tennis played here has gone through the roof since the installation of the HydroGrids – the best move this Club ever made. Hope all is well with you and the Company.
Peter Eason
Chevy Chase, MD Thank you again for the professionalism exhibited by all of the Welch Tennis employees who contributed to the realization of the Truscott Tennis Facility.
Scott
- Parks Planner, City of Aspen Parks and Recreation Department, Aspen, Colorado The entire contract was handled most professionally and our championship courts are now of such quality that our tennis program has literally exploded. There is considerably more interest from our members than ever before.
Anthony
- General Manager, Kelly Greens Golf & Country Club, Fort Myers, Florida As players from the ladies tennis teams, we want to express our appreciation and thanks for installing four clay courts. The courts have been used by the day time league as well as night leagues, youth programs and individuals. Not only are the courts well used, they are the only clay courts in the area that can be used immediately after a heavy rain. Our most recent January deluge is certainly proof of that. We are aware that there was much time, effort, research, and of course, money put into this project. The rewards are obvious. Thank you for fulfilling this need and this dream for the City of Palm Beach Gardens.
Kathy
- Representing City Council Members, City of Palm Beach Gardens, Florida. Dear Mr. Todd, I want to convey to you what an excellent relationship existed between your company and the City in the construction of these courts. There were very few changes that were made, and they were handled in the most amiable manner. We also wish to convey that your supervisor, Mr. Dave Fraley, was as fine a construction manager as we have ever encountered in any of our construction projects here in the City.
F. Veltri
- Mayor, City of Plantation, Florida Mr. George Todd Jr. – I wanted to write you a brief note to congratulate you on the successful completion of the elementary school shade project. It was a pleasure to work with you and the members of your organization. I found everyone to be professional and cooperative; in particular, I enjoyed working with Glenn Reffuse. I would be pleased to recommend Welch Tennis Courts Inc. to others, and will look forward to working with you again in the future, should the opportunity present itself.
Michael
- Office of the Director, Facilities Planning, Collier County, Florida Welch has lived up to their reputation as the best in the industry. It certainly pays to hire the best. The court is beautiful and we look forward to many hours of play.
Guenter
- Private residence, Jupiter, Florida We want to thank you for the excellent job you have done on the installation of the HydroGrid courts at our new tennis center. We not only appreciate your high quality workmanship but also your responsiveness to our many requests and questions. As a customer, we could not have asked for a better crew and we wanted you to know how much we appreciate the effort and skill you contributed to helping us build a World Class Tennis Center.
Jack
- Marco Island YMCA, Florida I wanted you to know how happy I am with the court you built for me at my house. It fits in beautifully with the landscape and it plays better than any court I have ever encountered. The clay is perfect and there is never a bad bounce! You were all a pleasure to deal with and I would recommend you to anyone I know. I have had many professional and amateur players on the court and its quality and beauty have blown them all away. The lighting package worked out great. We play at night often, and the lights are brighter than daylight! Thanks again. You have made my tennis life a joy. Attached is a picture I thought you might enjoy seeing
Robert
- Private residence, New York We are pleased to provide this letter of recommendation for Welch Tennis Courts, Inc., based on our recent experience at the Renaissance Vinoy Resort. Welch was responsible for the installation of the complete tennis court system including all related equipment, fencing, windscreen and lighting. Their work also included waterproofing of the entire structural concrete deck prior to placement of the tennis court system. Integral to the work performed was extensive coordination with the concrete, plumbing, electrical and aluminum canopy contractors for placement of all sleeves, embeds, and connections. Welch Tennis met or exceeded every deadline and commitment with unfaltering professionalism. They were extremely diligent in their work and attentive to the complex details involved.
Chuck
- Project Manager, W.G. Mills, General Contractors and Construction Managers, The Renaissance Vinoy Resort Hotel, St. Petersburg, Florida We would have no hesitation in suggesting that Welch Tennis Courts, Inc. be retained to construct tennis facilities for any potential client desiring a first-quality, on-budget job.
Arthur
- President, Oldham Planning and Design Associates, Inc., Charlotte, NC Thank you all so much for the great seminar that you gave here at Bonita Bay. George, Tom and Dave, were to no surprise, fantastic in their area of expertise. I believe that everyone who attended received a lot of great information and knowledge to take back to their own clubs. Once again, a big thanks to everyone at Welch who made the day a great success.
The Bonita Bay Team
at the Bonita Bay Club, Bonita Springs, Florida WOW, from dirt to three court tennis complex in 20 working days. We were amazed at the extraordinary teamwork and skilled workmanship that turned our dream into a reality. From all of us at Lake Como Club and especially the tennis committee, a big thanks to you, George Todd Jr., Dave Welch, Dave Fraley, Juan Rodriguez, and the rest of the Welch Tennis employees for a job well done. We will be looking forward to working with you again when you construct our next three courts. Hopefully that will be very soon.
Mike and Stephanie
- Lake Como, Lutz, Florida I first had the opportunity to work with Welch Tennis Courts when they constructed the 6 clay tennis courts at the Glenview Champions Country Club in The Villages. I was pleased with the quality of their work and their professional manner and invited them back to construct the 4 clay courts at Nancy Lopez Legacy Country Club. Both projects were completed in a timely manner and to high standards. I look forward to entering into future contracts with them and would recommend them without reservation.
Tom
- Project Coordinator, McDonough Development Services, The Villages, Florida Welch Tennis was responsible for the construction of Eighteen (18) Self Irrigated Clay Tennis Courts at the Boca Raton Resort & Club, on an elevated deck over a parking garage. It is my opinion that Welch Tennis did an excellent job and provided the Owner with a tennis facility which has been said to be the finest in the country. Much of the credit for this goes to Mr. George Todd, Chairman of Welch Tennis, for executing the work in an extremely innovative and business like fashion of doing business. Mr. Todd was a joy to work with and handled his scheduling and contractual obligations without prompting. I would highly recommend Welch Tennis for any similar projects. You can be assured that you would have a very attentive and competent contractor in Welch Tennis.
John
- Fluor Daniel, Project Manager, Boca Raton Resort & Club, Boca Raton, Florida Dear George, I would like to compliment you and your company on building us the nicest tennis center in the United States. In addition, you have successfully helped us quiet the apprehension of playing tennis on top of a garage! (18 rooftop courts). We have had 100% enthusiastic response to the HydroGrid courts. This positive response of our members and guests is a tribute to the Welch Tennis operation.
Erik
- Director of Tennis, Boca Raton Resort & Club, Boca Raton, Florida I was particularly impressed by the services provided by Welch. George Todd Jr., the President, made numerous promises, guaranteed high standards and established tight deadlines for completion. Mr. Todd and his staff performed in a manner far above and beyond that which was expected. Promises were kept, standards exceeded and deadlines met. I would not hesitate to recommend the Har-Tru courts and the Welch team.
William
- Director, City of Lake Mary, Parks and Recreation Department, Lake Mary, Florida It doesn't seem like it but it has been a year and a half since we opened the Largo Tennis Center. Our patrons love the playability of the courts and our staff is so pleased with the manner in which the courts can be maintained.
Cathy
- Director, City of Largo, Recreation, Parks and Arts Department, Largo, Florida The courts are in excellent condition and we are receiving plenty of compliments on how well they play. I have taught and hit on most of the courts now and I am very pleased with the consistency. Looking back at the construction process, we were very pleased with the court and light design and implementation. Your company and personnel were very thorough and professional. You are to be commended for finishing the courts and your segment of the project on time. In closing, please accept this as a letter of reference and recommendation from the Pelham Racquet Club.
Ann
- Director, Pelham Racquet Club, Pelham, Alabama Thank you is barely adequate. Our HydroGrid courts are two years old, yet look and play better than ever. The comments from our players range from gratefulness to awesome. The Winter Park Tennis Center is open 363 days a year. The courts are irrigated at night only. Play is continuous and interestingly fits perfectly with the condition of the courts. The seasoned recreational player gets a truly soft surface in the morning. Our hard core, fast movers get the full slide capability in the afternoon. And then the evening competitive players get a bit of both. The HydroGrid courts allow us to tailor the surface to the player's needs. The subsurface irrigation is the key that allows an excellent balance of firmness and flexibility.
Neal
- Manager, Winter Park Tennis Center, Winter Park, Florida The patrons at the Arthur I Snyder Tennis Center are so pleased with the twelve new HydroGrid courts that your company installed. The courts always look great, maintain consistency and drain properly. They can play on the courts safely only a short time after it rains. The city was very pleased with the manner in which the construction was handled. There were no delays and no change orders. Your employees were a pleasure to deal with. We wish all our contractors were like that! The new courts along with the other renovations have breathed new life into the facility. I even started playing tennis again! I wish Welch Tennis great success because your company delivers what you promise in both budget and time schedules.
Harriet
- Director Parks and Recreation Department, City of North Miami Beach, Florida Once again you and your staff have done a fine job for the Polk County Parks and Recreation Division.
John
- Project Coordinator, Polk County Board of County Commissioners, Bartow, Florida Your crew was very patient with me and made me feel very comfortable about the operation of the courts and the maintenance that I would become responsible for. The courts have surpassed even my highest expectations. Your crew, as they were building the courts, would tell me what I should expect and without exception it is exactly as good as they said it would be – or better. We are playing within 30 minutes after heavy downpours that would have shut us down for several hours in the past. The courts stay green and moist even on our hottest and driest days. Simply put, the courts are amazing. Most importantly, everyone here loves them. My court labor has been cut in half. We are not closing courts for up to two hours to water in prime playing times of the day, and we are returning to play shortly after rainfalls. As Club Manager, I have a real comfort zone with Welch tennis. It has been a great experience from the start to the finish of the construction and as we continue through the year.
Dale
- Club Manager, River Forest Tennis Club, River Forest, Illinois We've enjoyed working with Welch on this project and would highly recommend them to others considering tennis court installation. Each and every person on the Welch team has been professional, courteous, thorough, and experts in their respective aspects of the business.
Suzanne
- Mid-Cape Racquet & Health Club, LLC Cape Coral, Florida I wanted to take a moment to express our thanks to you and your entire organization for a job well done. From the earliest days of planning for this project we knew it was critical to us to have an experienced court builder in whom we could place our trust. From the time we first met with you and our general contractor, to the last finishing touches of construction, you validated that trust. Your expertise, your cooperative and problem-solving spirit, your attention to detail and your obvious personal pride in your work delivered a product that exceeded our expectations.
Jack
- Chautauqua Institution, Recreation and Youth Services, Chautauqua, New York We at DiVosta Building Corp would like to express our appreciation for the relationship we have developed between Welch Tennis and DiVosta Building Corp during construction of two DiVosta VillageWalk tennis facilities. We enjoyed working with the Welch Tennis team and we are very proud of the National Award we received for our Sarasota tennis facility. The quality of the courts and the timeliness of their construction gives credit to Welch Tennis and their builders.
David
- DiVosta, Special Projects Team, Palm Beach Gardens, Florida The Welch Tennis clay court maintenance seminars are growing in popularity! These informative seminars are geared towards anyone who may have anything to do with the business of maintaining clay (Har-Tru) tennis courts.
Whether the courts are the traditional overhead-irrigated fast drying courts or subsurface-irrigated HydroGrid or HydroCourt, the guests come away with a lot of good knowledge.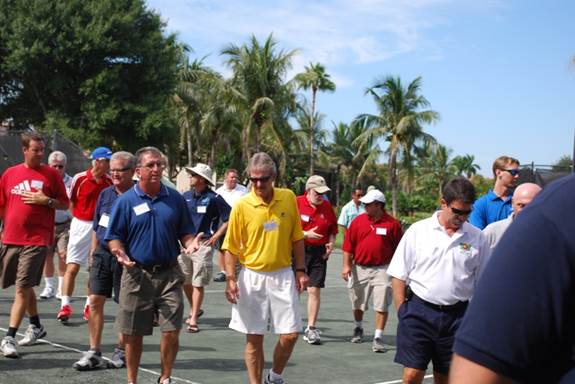 Want more information on tennis court installations?