Basketball Court Construction
Welch Tennis Courts, Inc. is not only known for being the World's Largest Builder of clay (Har-Tru) tennis courts, but also builds other sport style courts, including basketball courts. A typical full size (diagram) regulation basketball court measures 104′ long by 60′ wide (this includes a minimum five foot over run area on all sides of the court). Any size court can be constructed to fit your needs, such as half courts.
Typically basketball courts are constructed of a road base and asphalt and coated with an acrylic color coating system. This process is exactly like the construction of an asphalt tennis court. Once the asphalt has been installed, there is a 30 day cure time for the emulsions and polymers to dissipate from the asphalt. This same cure time would also apply to a concrete type of court, tennis or basketball. When the cure time is complete the preparations can begin to the court surface. The court is checked for any low areas (birdbaths) and patched, followed by the application of acrylics to the court surface. If the court is a concrete court there would be additional preparation for the proper adhesion of the acrylics to the concrete surface.

Since 2010 Welch Tennis Courts, Inc. has been the exclusive distributor of DecoTurf® Materials in the State of Florida. As you may know, DecoTurf® is the chosen surface of the U.S Open and has been since 1978. Welch Tennis Courts, Inc. offers all the products produced by DecoTurf® and stocks nearly all of their colors in our warehouse in Florida.
Finally the basketball system would need to be installed. Welch Tennis carries all the major brands and can recommend the right one for your needs. Options can range from a standard gooseneck system with a fan shaped backboard all the way up to a fully adjustable powder coated system with tempered glass backboard.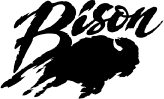 Want more information on tennis court installations?